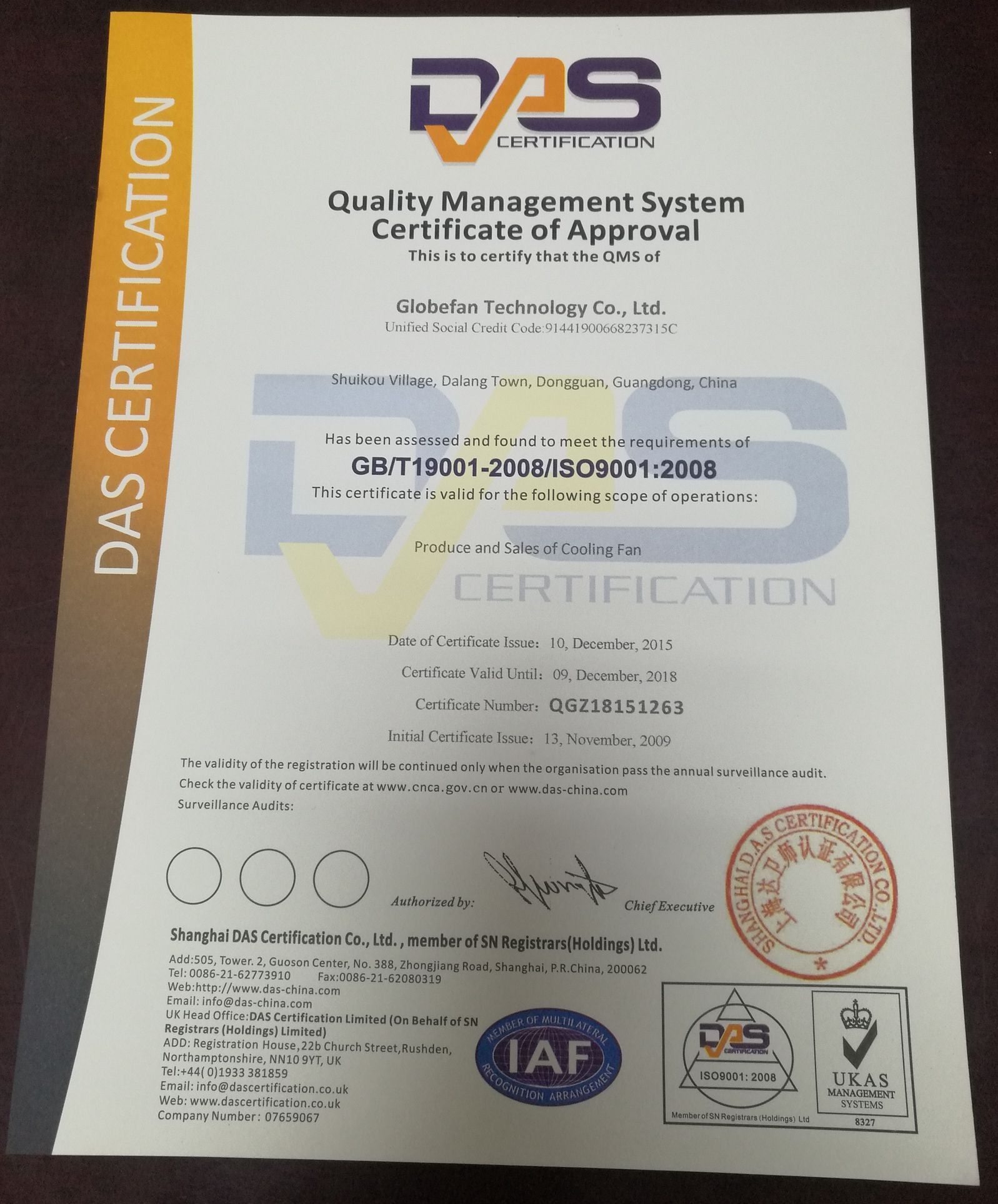 Globefan DC fan in superior quality and extensive applications
GLOBEFAN supplies good quality of DC axial fan, blower fan, crossflow fan and VGA fan for the computer and its peripheral, commercial or home appliance, and industrial equipment or instrument.

With excellent performance, high reliability, low power consumption and low vibration, GLOBEFAN DC fan in the wide dimension range has been used in various applications to meet different cooling requirements.

GLOBEFAN has been certified by ISO 9001, the quality management systems, and our product by the international safety units of UL, TÜV, and CE.